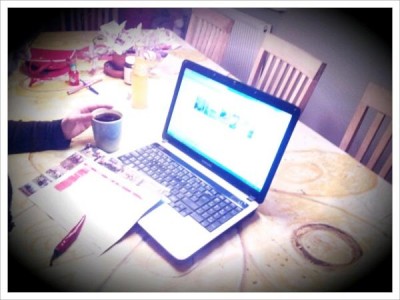 Sidder med kalenderen og får skrevet mine vagter derpå. Det er nemmere for John at overskue, hvornår han skal bede om tidligt fri og hvornår han møder ind senere på job de dage jeg har vagter. Det fungerer nu fint. Kan se jeg har fri hele uge 7 – tror ungerne og jeg skal have en velfortjent vinterferie der sammen – OPLAGT!
Huset skal vist også have en hurtig overhaling i dag og så skal jeg til Nørresundby med dytten. Er så spændt på, hvad de siger derude til bilen.
Nu til min kaffe – og så i gang med dagen. Håber jeg når at "fange posten". Han skulle gerne komme med to pakker i dag. Spændende, spændende!
God dag til alle jer, der læser med!